Drill Instructor
Drill Instructor
It takes a strong leader to create synergy within a group. The Drill Instructor power-up grants you control of cadence. But this is no ordinary commander. His formidable shout tolerates nothing but perfect rhythm.
DOWNLOAD USER MANUAL
Tap tempo "distributor" that duplicates one input signal into three outputs
Allows tap tempo switch of one pedal to control up to three others
Input can be connected to external tempo jack of an effect, CV signal, or to a simple normally-open momentary switch, such as the Mandate
Two configurable outputs and one hardwired normally-open output
Compatible with "hold functions" such as infinite feedback or ramping
Multiple units can be cascaded to increase the number of outputs
Can be mounted underneath pedalboard to conserve space on top
Electrically isolated jacks to prevent ground loops and other common multi-tap problems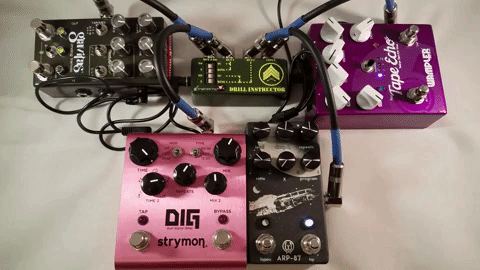 One Effect Can Take Command
The highlight of the Drill Instructor's functionality is its ability to make one effect's tap tempo switch control up to three other pedals. Simply connect the external tap tempo jack of the master pedal to the Drill Instructor's input jack. Now tapping the tempo on the master pedal will simultaneously update the tempo on the other pedals. The master pedal can even control other pedals' hold functions such as infinite feedback, even if the master pedal itself doesn't support it!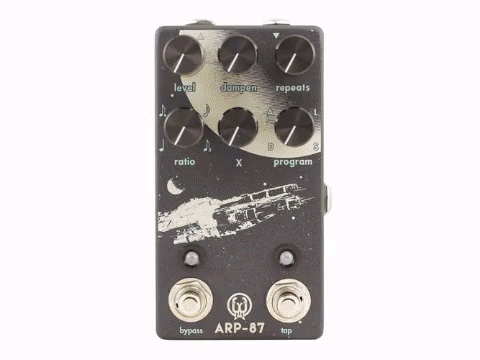 Control the Tempo of Nearly Any Tap Pedal*
The two configurable outputs on the Drill Instructor can be either normally-open or normally-closed. The ring connector of each configurable output can also be engaged, making them compatible with certain Strymon pedals (TRS cable required). Modified pedals are also supported, of course. And because we like to swap out pedals as much as you do, the configuration DIP switches are on the face of the Drill Instructor for unparalleled accessibility and ease of use.
*Some pedals may require modifications or adapter cables for compatibility. See our external tap tempo mod services or contact us for more info.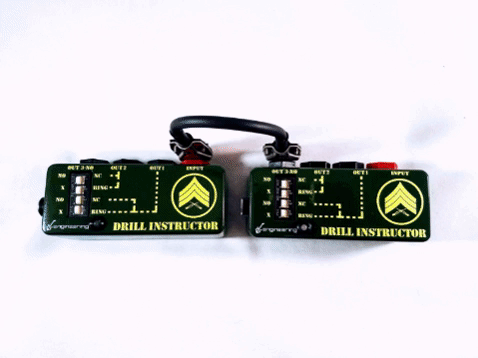 Do you need more than 3 outputs? The Drill Instructor can be cascaded by plugging one of the first unit's outputs into the next unit's input. The input to output latency is nearly zero, which allows you to daisy chain as many units as you could possibly need. The Drill Instructor can also be used as an output expander for your current tempo controller by turning one output into three.
Convenient Space Saving Design
Since it doesn't require any direct manipulation after it's configured, the Drill Instructor can be conveniently mounted underneath elevated platform style pedalboards or tucked away in a hard to reach space on a flat board. This maximizes the amount of premium space on your board for those sweet, sweet effects.
Technical Details
Power: 50mA @ 9VDC, center negative, 2.1mm jack
Input CV Range: 0 to +5V
Size: 1590A Enclosure, 3.64" x 1.52" x 1.06"
Other: Aluminum enclosure, power/tempo LED, 100% electrically isolated jacks